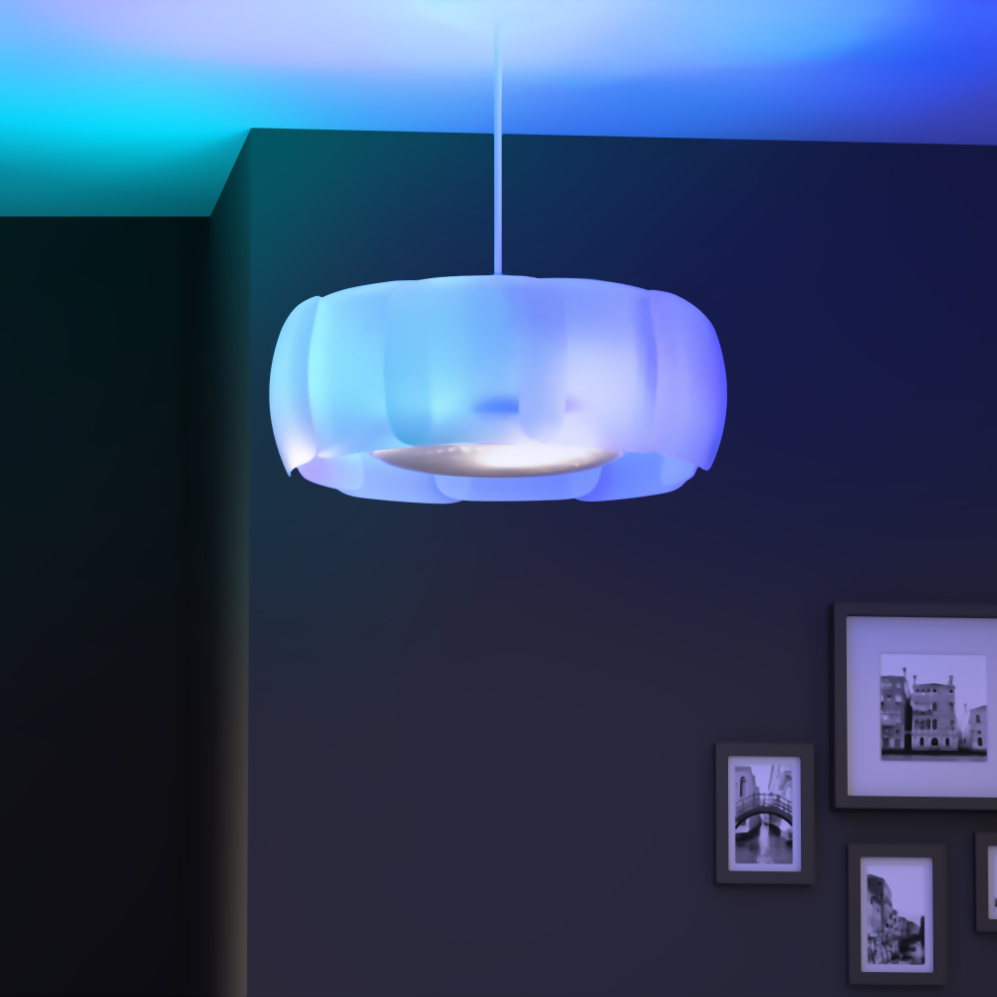 We present Bloom - the first lampshade for our smart Model F!
With our brand new lamp shade "Bloom" we have successfully developed the perfect design extension for our smart Model F lamp.
On 11.12.2019 we presented our brand new lampshade "Bloom" and rang in the sale. The reaction of our customers was overwhelming: Within less than 24 hours more than 100 lampshades had been ordered and since then many more have been added.
3 products in one lamp, 2 aspects in one shade! 

The development of the first lampshade focused on two aspects in particular. On the one hand, customers should be able to adapt not only the light but also the design of the luminaire to their individual style. On the other hand, our signature lighting effects should be preserved and the innovative function of the Model F supported.
After an intensive development phase, we have succeeded in achieving the optimum combination of both aspects. The result? Bloom!
Made of high quality frosted acrylic glass, Bloom not only gives our smart luminaires elegant volume, but also transforms them into a real eye-catcher.

Innovative function meets unique design!

Thanks to a combination of sophisticated design and unique material, Bloom not only blends with the smart luminaire in terms of design, it also adapts to the innovative functions of the Model F in several aspects. For example, its facets light up in the colours of direct and indirect light and ensure that the great lighting effects are supported. This makes every Model F a real eye-catcher. In addition, the lampshade can be combined with all Model F versions and can also be installed to luminaires already purchased.