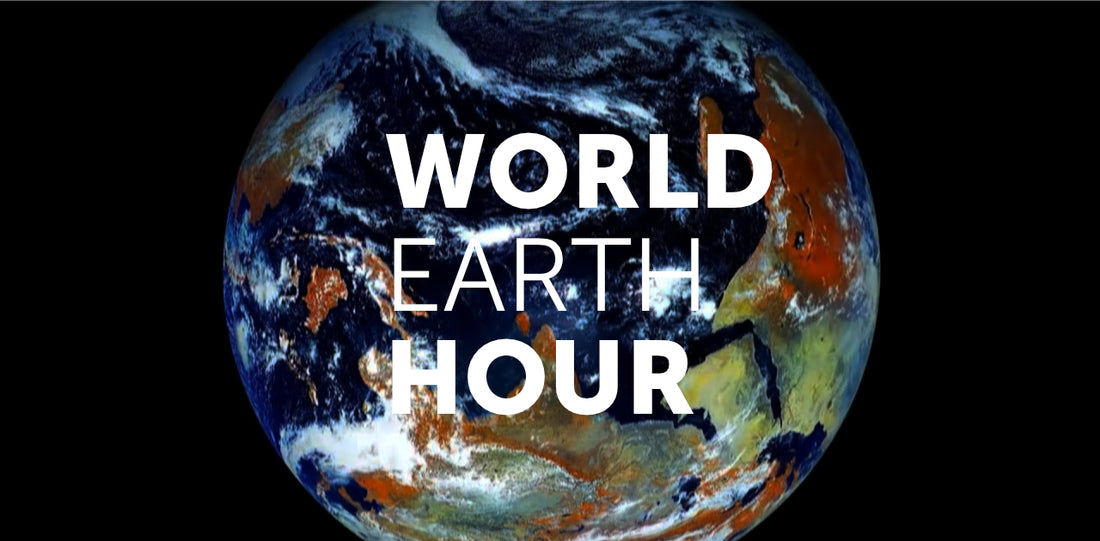 World Earth Hour: The Climate in the Spotlight!
What started out in 2007 as a merely simple idea has evolved into one of the world's largest grassroot movements for the environment and against climate change. It unites hundreds of countries and millions of people around the world to take part in this event annually.
Climate in the dark Spotlight
Once a year, as on March 30, people around the world switch off the lights for one hour and cover apartments, houses and sights, like the pyramids of Gizeh, the Eiffel Tower or the Empire State Building in darkness.
At the beginning the basic idea of ​​this WWF action was the reduction of CO2 emissions in Sydney - where it all began. In the meantime more and more cities have joined the Earth Hour and turned it into a worldwide climate protection spectacle. In the past year a total of 188 countries took part and around 180,000 famous landmarks were de-illuminated.
Of course, the World Earth Hour is also a reason for us to turn off our lights, to set a sign together with millions of people and to pay more attention to the environment. But for us the true key to success is to save energy constantly.
For this reason our motto for all the other days of the year is: "Lights on, but smart!"
Sustainability with Style!
Lighting, may it be at home or in the public space has a huge impact on the environment and therefore needs to be considered wisely. Therefor not only the most modern and environmentally friendly LEDs are used in our smart lamps, we also try to make our production very sustainable.
As LED lighting experts, we also have a great interest in energy-saving and environmentally friendly lighting solutions for public spaces. Already last year, we carried out a detailed research on the topic of sustainable street lighting and took a closer look at developments in Germany, Austria and Switzerland region. Especially the worldwide adaption of LEDs is particularly relevant in terms of environmental friendly solutions.
In our ranking for LED street lighting the German city Bielefeld with 51% has turned out as number one in Germany. Second place with 46% went to Wuppertal, followed by Duisburg with 23%. In Munich, on the other hand, there is currently only one pilot project, and there is still plenty of room for improvement in other major cities such as Berlin, Essen, Kiel and Frankfurt.
Also in regards to the usage of LED lamps in traffic lights there had been quite noticeable differences. In this case, especially Austria, with a proud 100% of traffic lights running with LEDs, has the edge compared to the other contestants and proves that the conversion is quite feasible. Switzerland, with the main focus on Lucerne, has also accomplished a large part of the conversion with 92% LED traffic lights. Meanwhile in German cities only 56% of traffic lights were changed to LEDs on average.
As it turned out, in terms of sustainable and energy-saving lighting, there is still room for improvement in many areas. So let's set a sign together on March 30 and focus on high-quality lighting on all other days of the year!
Your Luke Roberts Team